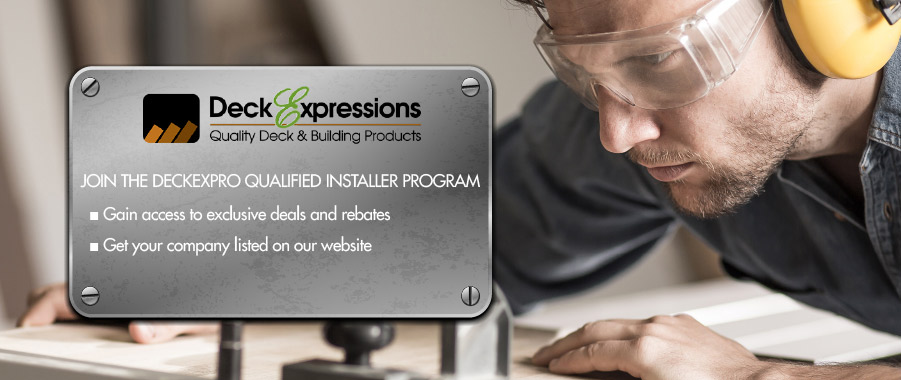 DeckExpressions® is offering a rebate / rewards program for professional contractors.
At Deck Expressions we have developed a program that will help contractors build long-term success. This program will give you access to hundreds of the newest and most innovative decking and building materials in the market today.

Deck Expressions is helping professionals to differentiate themselves and help build their business. With the Deck Expressions DECKEXPRO Qualified Installer Program, the premier contractor program in the industry, contractors are truly treated as partners. Deck Expressions offers industry leading training programs, as well as sales, marketing and business building tools, to provide contractors with the professional credentials necessary to stand out in today's marketplace. Plus, we make it easy for homeowners to find knowledgeable, skilled and trustworthy professionals.
With access to our full line of products and marketing material, you will be able to generate more business with your client base by offering them building solutions for their home or commercial space.
Instant Rebates

FREE Shipping

Marketing Materials

Samples

24 - 7 Support

Get listed on our builder locator
Become an RDI PRO!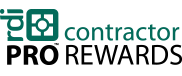 Being a partner with RDI provides you the ability to work with one of the leading vinyl, steel, and aluminum railing manufacturers in North America. The RDI Pro partnership opens the door for you to access RDI advertising and promotional materials via easily earned points. The more you install RDI railing, the more funding is available to you to invest and further grow your business. Every dollar you spend in RDI products earns you points towards rewards!
It's simple! Earn points for every dollar spent on RDI product purchases (excluding freight, taxes, and rebates)! Once you reach Bronze level, you can begin to redeem your points for RDI Pro Gear or marketing support, and you can unlock co-op funding for co-branded advertising and marketing!
Click HERE for registration:
Call us any time - (866) 781-5033 or fill out the below form and we will get in touch with further details.