Adjustable 4-Piece Post Trim Base by RDI
Trim comes in 4-pieces that slide into one another creating sizes between 3-1/2" to 6-1/2"
For use when sliding over an existing post is NOT an option!
Can also be used as a standard base post trim.
If you're working on a deck or porch project and are looking to evoke the timelessness of beveled wood details, consider adjustable four piece post trim by RDI as an equally alluring solution for a fraction of the hassle and cost. Not only is this adjustable deck post base incredibly easy to work with, but it is just as attractive as any wood option. The flexibility this adjustable four piece deck post base offers makes it an appealing addition to any railing or deck, as long as your posts range in size anywhere from 3.5″ to 6.5″. Available in White, Dune, and Earth, these post bases are sure to add polish to any job, whether you are a contractor or a homeowner making a few improvements.
Crafted using weather-resistant vinyl, RDI's adjustable deck post base can withstand the elements and is incredibly low-maintenance. Plus, RDI offers a lifetime warranty on all of its products, so you never have to worry. As a bonus, Deck Expressions offers free domestic shipping on all orders over $99.99, so you can afford to stock up on everything you need to finish your project and make your home look great.
DETAILS:
Post trim

adjusts to fit posts from 3-1/2" to 6-1/2"

Great for Post Sleeves

Works on any post size from 3.5" to 6.5"

Comes in 4 - pieces
COLORS:
Width - 1-1/2"
Height - 1- 5/8"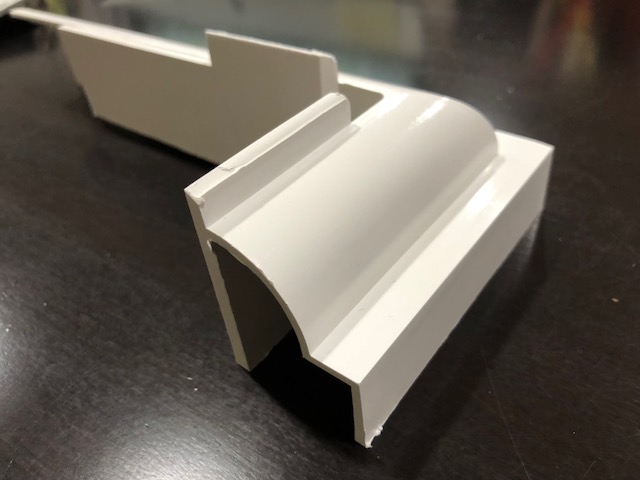 Reviews (12)
We haven't finished the job yet, I'm sure they will look good with the sleeves we bought before.
Awesome product to finish off posts
These post bases really set off the wraps. Simple to put on, just have to have a way of trimming them to make them fit. Very nice, sturdy product.
Looks great once up. Very simple assembly but a bit difficult to install if working alone. No instructions were included so went to the RDI website for a video.
Bueatiful appearance , easy to install , it was the icing on the cake my new house needed ! Wonderful product at a fair price and received them quickly ! Not to mention the great customer service ! Thank you !
The added base trim turns the post wraps to elegant easy to install
Product arrived quickly. Installation went well. Very satisfied.
EXCELLENT PRODUCT THAT IS ADJUSTABLE.
Trims were easy to cut and fit.Look great on the Post wraps.I put them at the top and bottom of my posts, Was looking to trim out the tops where the post meets the porch roof for years.
These look classy and finished off my fluted wraps nicely.
All of your products were great and they were all installed. My wife really likes them. Thank You!
Product is very solid.