Adjustable 4-Piece Post Trim Base by RDI
Trim comes in 4-pieces that slide into one another creating sizes between 4" - 6"
For use when sliding over an existing post is NOT an option!
Can also be used as a standard base post trim.
If you're working on a deck or porch project and are looking to evoke the timelessness of beveled wood details, consider adjustable four piece post trim by RDI as an equally alluring solution for a fraction of the hassle and cost. Not only is this adjustable deck post base incredibly easy to work with, but it is just as attractive as any wood option. The flexibility this adjustable four piece deck post base offers makes it an appealing addition to any railing or deck, as long as your posts range in size anywhere from 4" - 6". Available in White, Khaki, and Sand, these post bases are sure to add polish to any job, whether you are a contractor or a homeowner making a few improvements.
Crafted using weather-resistant vinyl, RDI's adjustable deck post base can withstand the elements and is incredibly low-maintenance. Plus, RDI offers a lifetime warranty on all of its products, so you never have to worry. As a bonus, Deck Expressions offers free domestic shipping on all orders over $99.99, so you can afford to stock up on everything you need to finish your project and make your home look great.
DETAILS:
Post trim

adjusts to fit posts from 4" to 6"

Great for Post Sleeves

Comes in 4 - pieces

Heavy duty plastic vinyl
Click HERE for Warranty:
COLORS:
Width - 1-1/4"
Height - 1-1/16"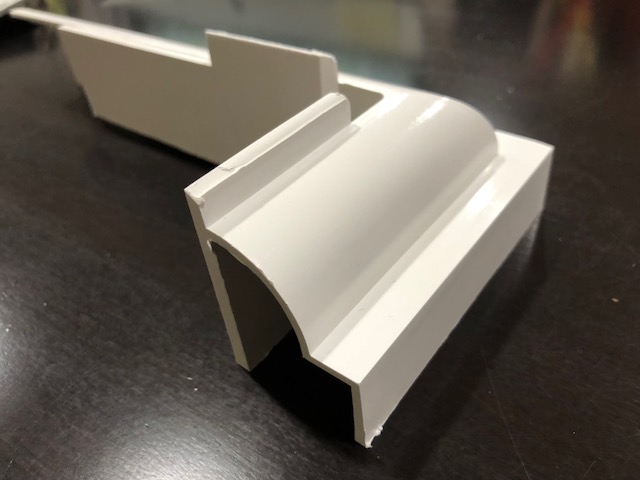 Transferable Limited Lifetime Warranty Vinyl Railing Who is covered: • The limited lifetime warranty covers single-family residential properties only. This limited warranty extends to the original purchaser and one (1) individual transferee as specified herein. • A twenty (20) year limited warranty covers any other type of building or property including those owned by corporations, governmental agencies, partnerships, trusts, religious organizations, schools, condominiums, homeowner associations, cooperative housing arrangements and apartment buildings. The warranty period will be twenty (20) years following the original date of Product purchase.