Posted by Contact Sales on Nov 24, 2021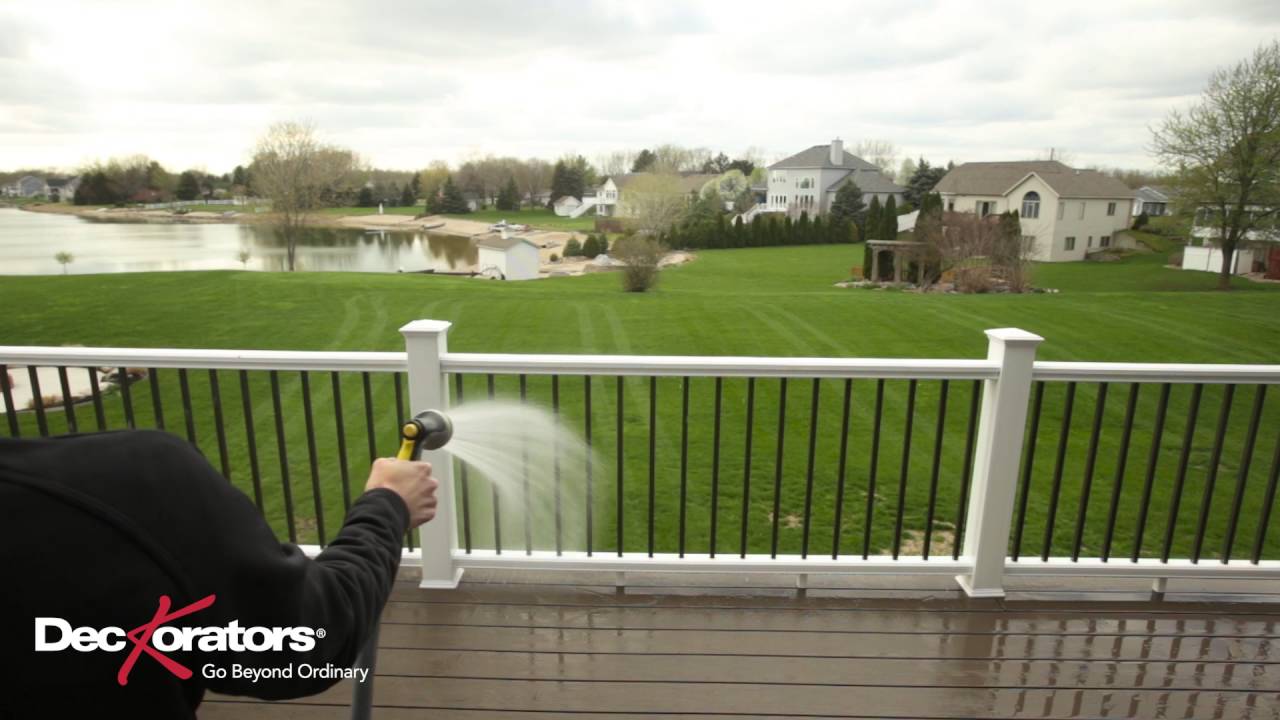 Ever wonder how to clean your vinyl deck railing? Have a few minor scratches or blemishes? Here are a few tips on how to get these marks out.
Start by washing the railing down with a dish detergent such as dawn, this will cut the film and will remove all dirt and other debris. If you have a more stubborn stain or fine scratches we recommend a mild abrasive fiberglass boat compound. This will usually do the trick!