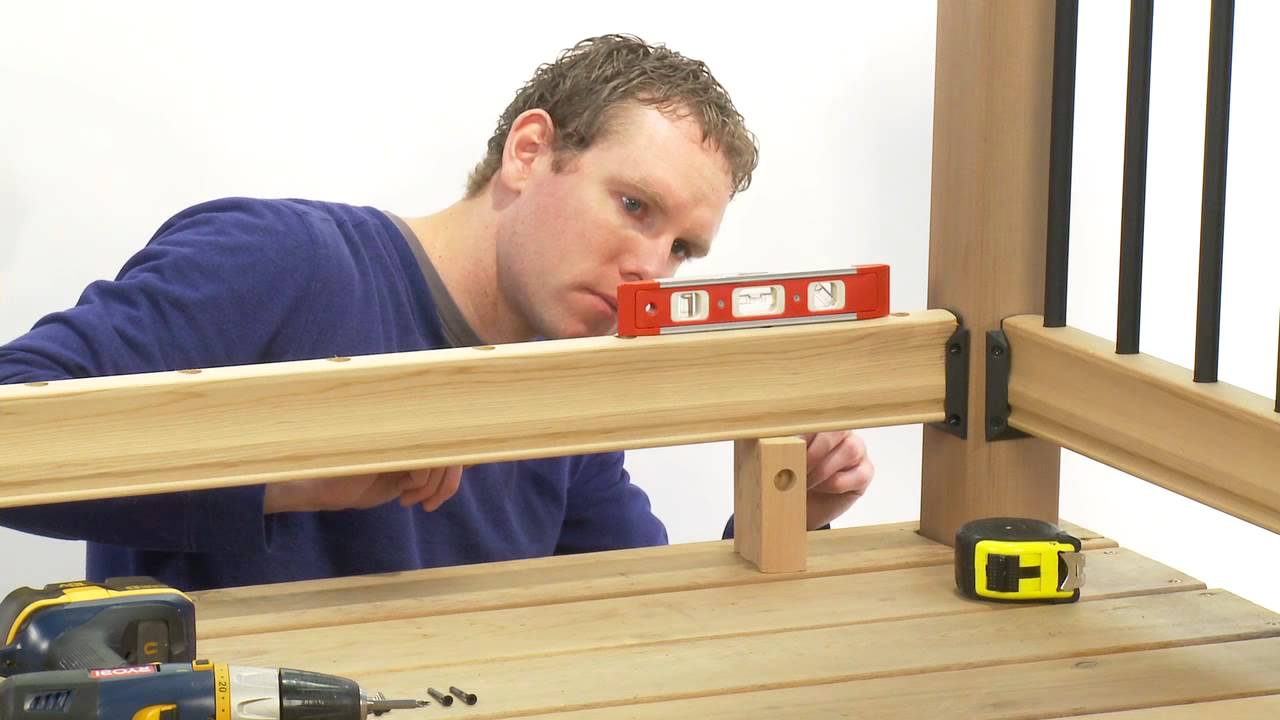 DECKORATORS PRODUCTS
Deckorators ALX Classic Railing
Glass Baluster with Connectors
Deckorators Low - Voltage Lighting Kit
CXT Pro Composite Railing / Composite Balusters
CXT Pro Composite Railing / Metal Balusters
CXT Pro Graspable Stair Composite Railing
CXT Angle Bracket Installation
ALX Classic Complete Kit Installation
Aluminum 6ft Railing Installation
Aluminum 8ft Railing Installation
TITAN PRO RAILING
Download > Titan Level Rail Instructions PDF
Download > Titan Stair Rail Instructions PDF
ENDURANCE / ORIGINAL RAILING
Original Rail
Download > 2014 Endurance Original Rail Level & Stair Instructions PDF
Download > 2013 Endurance Original Rail Level & Stair Instructions PDF
RDI Metal Works
Download > RDI Metal Works Excalibur Instructions PDF
Download > RDI Metal Works Excalibur Fascia Mount Post Instructions PDF
Download > RDI Metal Works Avalon Instructions PDF
Download > RDI Metal Works Balusters Instructions (Flat & Bar Balusters) PDF
Download > RDI Metal Works Balusters Instructions (Round Balusters) PDF
ADA Hand Rail
Download > Vinyl Hand Rail Instructions PDF
Download > Aluminum Hand Rail Instructions PDF
Crossover Product by RDI
Download > Crossover Product Gate Kit Instructions PDF
Download > Crossover Product Gate Hardware Instructions PDF
Download > Crossover Product Post Wrap Instructions PDF
Download > Crossover Product Structural Post Instructions PDF
Download > Crossover Porch Post Instructions PDF
ULTRA-TEC CABLE RAILING
http://thecableconnection.com/pdfu/installation-guide.pdf
AURORA LOW VOLTAGE LIGHTING
http://www.auroradecklighting.com/lowvoltage.pdf
BEAR CLIP CEMENT SIDING HANGER CLIPS
http://www.bearclip.com/Bear_Clip_Installation_Instructions-en.pdf
SOLUTIONS PRODUCTS
http://www.solutionsaluminum.com/downloads/Solutions_Aluminum_Balusters/AlumBalusters_InstallGuides.pdf
POST CAP CARE:
METAL POST CAPS
Our copper finish, stainless steel, and brass post caps come with a thin, clear marine lacquer designed to protect them before and during installation. Once exposed to the elements, the sun's ultraviolet rays, moisture and pollution begin to break down this coating, exposing the metal underneath.
COPPER FINISH
In its natural state, copper breaks down in the elements and develops a patina. In general, copper progresses from a natural salmon color to a series of russet browns and grays, and finally to a blue-green or gray-green patina.
To maintain the shiny look, apply a car wax immediately after purchasing the cap, and reapply every 3 to 6 months.

To remove an already tarnished finish, remove the old coating with mineral spirits and grade 0000 steel wool. Buff with grade 0000 steel wool for a satin finish. For a mirror-like finish, apply a car wax, or spray with a clear lacquer or polyurethane and let dry, and then apply a car wax.

To encourage a natural patina, remove the lacquer with mineral spirits and grade 0000 steel wool.
STAINLESS STEEL AND BRASS
Stainless steel has a hard oxide coating making it resistant to stains. To maintain this coating, clean periodically with a mixture of vinegar and club soda. As with the copper finish, our brass post caps are protected with a thin, clear coating of lacquer. Periodic reapplication of this clear coating will help to protect the brass.
COLORED METAL POST CAPS
Our Victoria post caps come in a variety of colors, including white, green, real patina, pewter and black. These colors are a powder-coated, baked-on finish that is extremely hard and durable, rarely requiring maintenance.
WOOD POST CAPS
As with all wood products, we recommend that you coat these with a high-quality exterior finish to preserve the wood's natural beauty and ensure a lifetime of enjoyment. Apply to all wood areas, including the underside of the cap, before installation.
POST CAPS WITH WOOD BASE
If your post cap has a wood base, apply a high quality exterior finish to all wood areas before installation. We recommend reapplying the finish annually to preserve the wood's natural beauty and protect it from the elements.
GLASS POST CAPS
Exposure to the elements may cause the copper-wrapped solder on your glass post cap to oxidize and lose its original color. Applying car wax before placing the post cap outdoors will help to prevent the initial oxidation. We have found regular furniture polish to have the same affect, but its prevention time may vary based on geographical location. Reapply the car wax/furniture polish every 3 to 6 months as needed.
NANTUCKET POST CAPS:
Post Caps
Manufacturer and wholesale supplier of fine outdoor cedar and redwood deck / fence post caps, finials, pergolas, arbors, decorative fences, decorative gates and accessories.
Product Care:


All of our products are produced from the finest grade of Redwood or Western Red Cedar and sold "natural".





Our wood products may be treated with a clear sealer to preserve the natural wood color while protecting them against the elements. The red cedar and redwood can be painted or stained as well.
A marine grade adhesive can be used to fasten wooden caps to the fence posts.
Slip Over Post Caps
Materials:
All of our slip over post caps are available in clear, vertical grain, kiln dried, Redwood and Clear Western Red Cedar. These wood types are best known for their durability in harsh environments, and their beauty.
Construction:
Slip over fence caps are crafted using a 5 piece construction with V-nails in each corner of the molding. 12 or more stainless steel staples are used to permanently fasten the molding to the underside of the wooden post cap.
Installation:
For a nail-free look, simply apply an exterior marine adhesive like 3M 5200 to the top of the post and slip the post cap over. Stainless steel nails may be used as an alternative, but not necessary.
Non-Slip Over Post Caps
Product Care and Installation
Clear, all heart, vertical grain, kiln dried, Redwood and clear Western Red Cedar.
Construction:
Non-slip over wooden outdoor post caps are crafted utilizing one piece construction.
Installation:
With our post caps, there is no costly on-site assembly! Simply apply an exterior marine adhesive, such as 3M 5200 to the top of the post. Pre-drill the cap and affix with stainless steel nails. Your NPC Post Cap is now secure.
Finial Care and Installation
Preparation:
All wood post cap finials are constructed of laminated clear, Redwood and Western Red Cedar. They should be sealed BEFORE installation with an oil base primer, paint, stain, or preservative to ensure long life.
Installation:
Finials are pre-drilled and are shipped with lag screws for easy installation after sealing. The screws should be inserted FIRST into the base of the wood finial using a pair of pliers around the smooth section (not the threads). Then thread the finial with mounted lag screw into the wood post. Pre-drilling the top is optional and may aid in the installation. Exterior caulking material can be applied to the base to ensure a tight fit if desired.
ALL FINIALS MUST HAVE A PROPER SEALER AND/OR PAINT APPLIED TO PREVENT CRACKING.