Posted by Contact Sales on Jan 11, 2017
With a minimalist look and uncommon versatility, Deckorators® new Cable Railing can give any deck a contemporary vibe. Use our simple tips to make sure your cable rail starts and stays beautiful.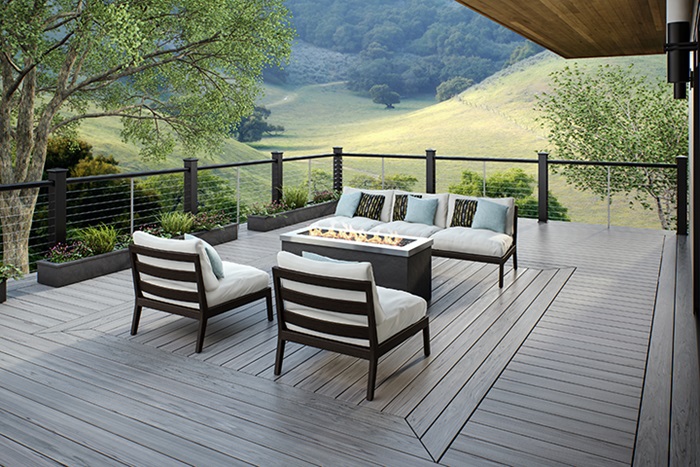 1. Use only rust-free tools.
It's critical to avoid using rusty tools when installing a cable railing system. Rusty tools can leave rust deposits on the surface of fittings almost immediately. We highly recommend using a new 5/8" chrome-plated socket to protect fittings from rust and discoloration.
2. Clean thoroughly after the install.

Following installation, remove carbon deposits by wiping down the entire cable rail system with a soft, clean cloth and stainless cleaner. Perform this cleaning when the product is shaded, avoiding extreme temperatures in which condensation or chemical reactions could happen.
3. Recommend cleaning twice a year.

The only maintenance our cable railing requires is periodic cleaning. Advise your customers to clean the cable and fittings with mild soap and warm water every six months. Make sure homeowners know they should avoid using power cleaning tools, harsh solutions and abrasive materials when sprucing up the system.
Our cable railing is easy to order and install, and it can be used instead of traditional vertical balusters with our CXT Pro, CXT Classic or ALX Pro rail systems. When properly installed and cared for, our cable railing system will offer beautiful modern style for years to come.