Posted by Rick R. on Aug 26, 2022
When we think of the outdoor deck, we traditionally associate such a structure with the residential home--and by and large that most often is where we see our favorite decks. However, there are certainly many amazing uses for most of the railings and railing systems available today, and such is the case with Deck Expressions August Deck (Dock) Of The Month.
Gary E. of Virgina was looking for a sleek and contemporary look for his boat dock and enthusiastically chose the Avalon Railing system with Glass Balusters.
This unique Avalon glass railing system by RDI offers the durability and beauty of a powder coated aluminum railing with tempered glass balusters. This system seamlessly creates a non-obstructed view with a classic look that requires zero maintenance. There are no glass baluster connectors needed--the Balusters simply fit snuggly into upper and lower housing. Creating clear views without sacrificing durability was Gary's main object--mission accomplished!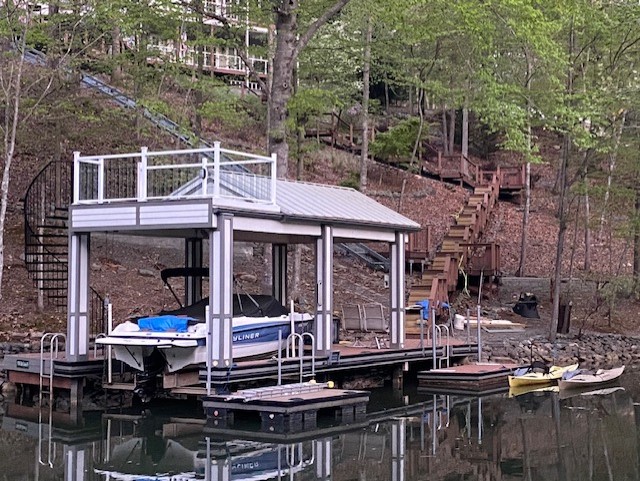 The glass balusters themselves are sold separately and are available right here at Deck Expressions!
Installation is quite simple as well--check out this video for an easy do it yourself walk through!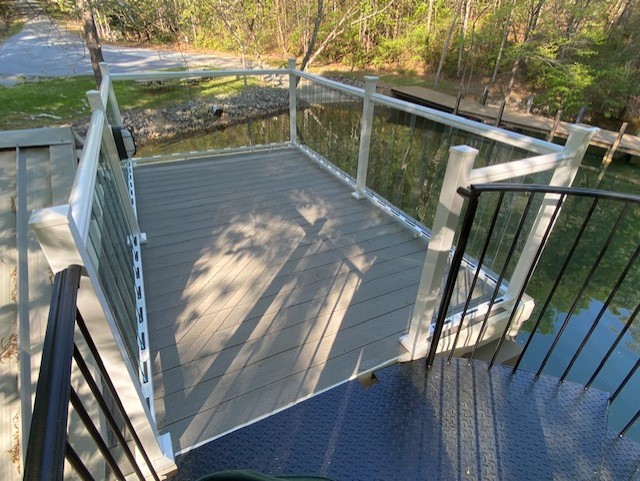 Check out this recent 5 star review about the Avalon Glass Railing System
Avalon glass Railing system
Posted by Tammy o
Stunning! The new railing system is the talk of the neighborhood. So wonderful to be able to sit on the deck and see the ocean through the glass balustrades. Many thanks to Danny for helping us go from design to execution on this project. He is a very patient man which was greatly appreciated to ensure my many questions were addressed before we purchased. Made installation go without a hitch. Thank you!
Contact us today at Deck Expressions and let us help you build the deck (or dock) of your dreams!