Posted by Deck Expressions on Jul 15, 2019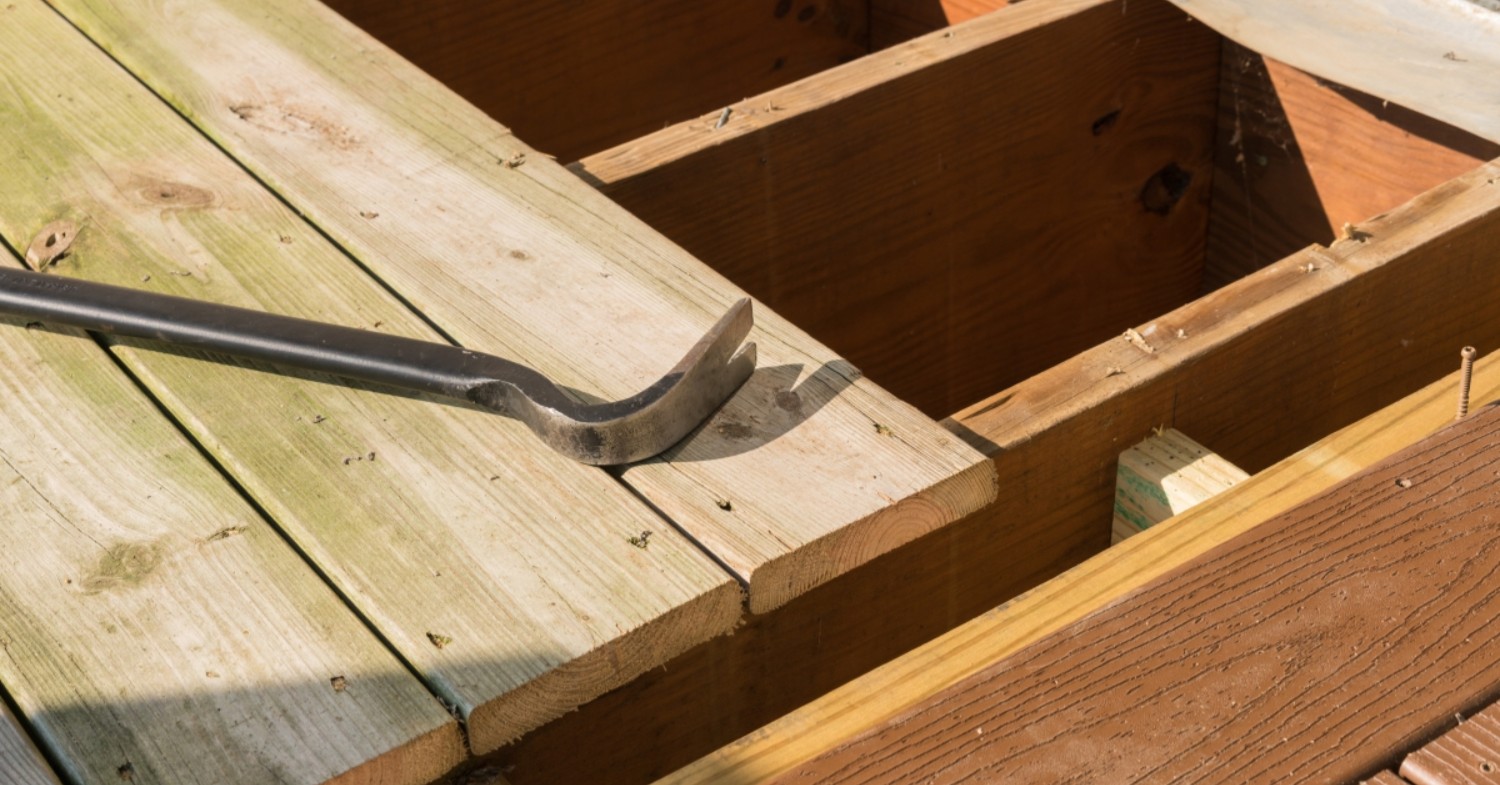 Deck safety should never be taken lightly. While decks are perfectly safe when they are built by a licensed professional, well-maintained, and meet or exceed all codes, they can also be dangerous when those aspects are ignored.
As your supplier of deck railing, deck lighting, and other deck safety features, we'd love to offer a brief deck safety checklist. You can use this blog as guidance on what areas of your deck should be checked for safety and security. Of course, this is not a replacement for a professional deck inspection, but rather a way to give you an idea of where your deck stands. Keep reading to learn more!
Deck Safety Checklist
Baluster Spacing
Deck balusters should be no more than four inches apart at the widest point. Any wider can cause your deck not only to fail a safety inspection, but it can also be a hazard for small children or pets. We offer a handy deck baluster spacing tool to help you ensure your balusters are in safe proximity to each other and evenly spaced.
Rail Stability
Give your rail a shake. If it feels loose or wobbly, you will need to fix this immediately. It's only a matter of time before it topples over. A secure deck rail should not shake or move at all. Deck railings can become loose over time, so it might be a good idea to enforce a "no sitting or leaning" rule to keep them safe.

Wood Rot
Wood decks can last a long time when properly maintained. However, many decks are not given the routine care they need to resist the elements, resulting in rotted wood. To prevent wood rot, you will need to seal and stain your deck every few years and replace any rotten or cracked boards as soon as possible.
Additionally, make sure the wood footing of your deck is not in direct contact with the ground. Instead, they should be anchored in concrete to prevent moisture from coming into contact with the wood.
To inspect for wood rot, take a good look at all areas of your deck, including underneath it. Look for areas that look warped, rotted, soft, or moldy. Healthy wood should be hard to the touch and consistent throughout the beam.
Insect Damage
In addition to rot, insects can also cause structural damage to the wood portions of your deck. Carpenter ants and termites are two major deck destroyers. If your deck feels wobbly or has noticeable insect damage, it is time to call in a professional for repairs.
Loose Boards
Boards can become loose for any number of reasons. The important thing is to fix them before it becomes more of a problem. If the board is in good shape, you might be able to use the same piece of wood and simply replace the hardware. If the board is looking worse for wear, then fixing the hardware might not solve the problem. If that is the case, get a new piece of wood and ensure the framing beneath the boards are in good shape.
Rust
Most decks have metal elements that can rust and weaken after years of being exposed to the elements. Because these are usually not visible, you may need to take a trip underneath the deck with a good flashlight to really get an idea of the state of your hardware. Check the joists, connectors, and fasteners and make sure they are not rusting. If they are, call a professional to replace them with pieces that are better suited for the outdoor environment. We offer a lot of rust-resistant deck screws and other hardware to keep your deck safe.
Safety Gate
All deck stairs should be equipped with a safety gate at the top to prevent deck users from taking a tumble. We offer numerous easy-to-install deck gates in various colors, materials, and styles that you can add to your deck.
Slippery Steps
Most wood decks will grow mold or mildew at some point, causing them to become slippery. The place where this becomes the biggest problem is on the steps. Deck steps often develop wear over time as you continuously travel up and down them in the same spot. This can cause the steps to bend and warp, allowing water to sit on them. When water doesn't drain off of the steps, it becomes the perfect habitat for slippery scum to grow. Make sure to regularly power-wash, seal, and stain your steps to keep them safe. If needed, add rubber mats for additional grip.
Visibility
We say this all the time here at Deck Expressions, but a dark deck is a dangerous deck. Make sure that all of your deck lighting works and replace light bulbs as they burn out. If you don't currently have any deck lighting or want to upgrade to solar, we have a ton of options to choose from that are wire-free and easy to install!
How To Fix An Unsafe Deck
Here are Deck Expressions, we sell a lot of deck building materials that the average handy homeowner can install him- or herself. That said, nothing beats a professional when it comes to deck safety. If you feel unqualified to repair your deck yourself, make sure to find a local contractor you trust to tackle the projects that you can't perform.
Certain projects, such as replacing the deck railing, might be easier than replacing support beams. Know your limits and call on the pros when needed! In addition, using pre-assembled deck railing panels or easy-to-install deck railing can significantly increase the safety of your rails as opposed to trying to build railing from scratch. Make sure to check out our deck railing online to find the perfect safe and code-compliant rail to install on your deck.
Choose Deck Expressions
When it comes to deck railing, deck lighting, and other deck building materials, you can count on the quality products we offer here at Deck Expressions. Our goal is to give homeowners and contractors alike the ability to create safe, sturdy, and long-lasting decks that they can enjoy for years to come.
Shop around our online store for the deck railing and accessories you need to keep your deck safe! If you have any questions, feel free to reach out to our deck experts and ask!