Posted by Deck Expressions on Aug 01, 2019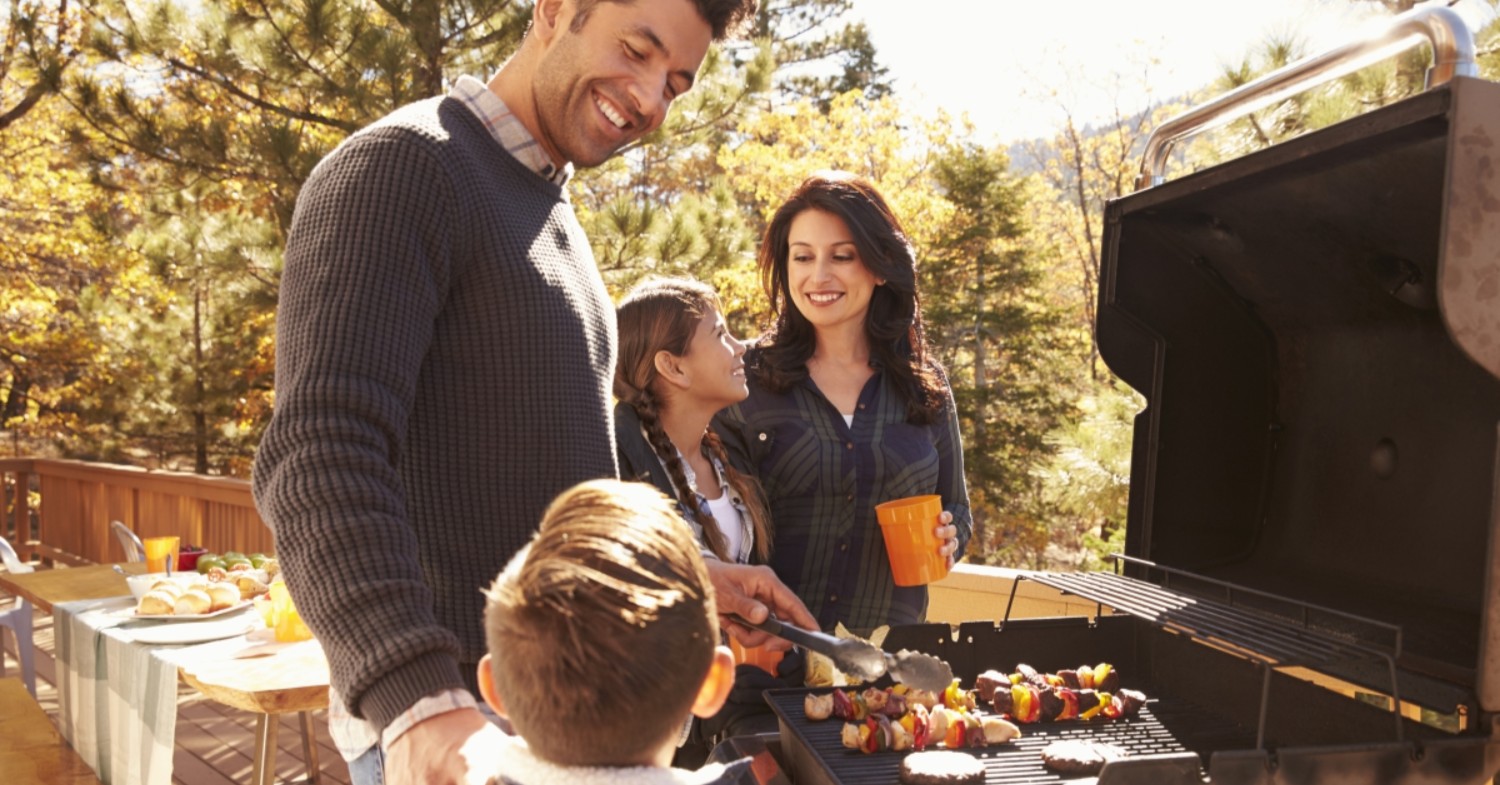 Labor Day is just around the corner! Not only do many people have this holiday off of work, but it also marks one of the last three-day-weekends of the summer. Soon, most areas of the country will experience significant changes in temperatures that make it much less pleasant to spend time in the backyard, enjoying your deck.
While Labor Day began as a holiday to honor the achievements of American workers, it is now utilized as a much-needed day off from work ere you can spend time with your friends and family. And, as many of you will agree, there's no better way to connect with people than by grilling out on the deck.
This year, Labor Day is happening on September 2nd, which means there is still time to get your deck in tip-top shape for a final goodbye-to-summer barbecue with your family and close friends. At Deck Expressions, we offer a huge selection of deck building materials and accessories that can help you get your deck in top shape for a Labor Day Weekend barbecue. Whether you're just grilling out for the family or you are throwing a big backyard bash, the deck will surely be an exciting place that weekend. Keep reading to learn more about how you can get your deck and home ready for a fun weekend cookout to close out the summer and welcome fall.
Getting Ready For A Labor Day Barbecue
Make Sure The Lighting Is Working
A dark deck is a dangerous deck once the sun sets, and as this is the last evening you might spend on the deck if the weather is getting chilly, then you'll want to ensure that faulty deck lighting doesn't ruin the fun prematurely.
At Deck Expressions, we offer various deck lighting solutions to fit every need, budget, and style. We even offer solar-powered deck lighting so you can keep your deck lit without inflating your energy bills.
Get Fuel For The Grill
Whether you have a propane grill, a wood barbecue pit, or a charcoal grill, make sure you have plenty of fuel ready for the big day. The last thing you want is to find yourself out on the deck, brats and burgers ready to cook, and you have nothing to fuel the grill.
Ensure Your Deck Railing Is Stable
Take a good look at your deck railing. Are there balusters missing? Were the existing deck balusters improperly installed and not up to safety codes? Give the deck railing a good shake. Does it wiggle or feel unstable? Take a look at the top rail. Is it splintered? Could it hurt someone if they run their hand along it?
If your deck railing is looking a little bit worse for wear, we can help. At Deck Expressions, we have a huge selection of easy-to-install deck railing that can get your deck ready for Labor Day Weekend in a jiff.
Make A Playlist
No Labor Day cookout is complete without some good tunes. Whether you're a Cardi B and Post Malone type of person or would prefer some Beach Boys and Johnny Cash, the choice is yours. Make sure you have some good speakers set up on the deck so the tunes can be heard all around.
Clean Off The Furniture
Your guests are not going to want to sit in a dusty seat covered in cobwebs and leaves. A few days before your Labor Day event, make sure to give your patio furniture a good washing. We recommend moving it to the yard and spraying it down with a hose. If needed, use a soft sponge to brush away stubborn dirt. If you have fabric cushions, give them a thorough vacuuming.
Get Your Deck Ready For Labor Day With Deck Expressions
Whether your deck just needs a simple cleaning or you need to rebuild it from the ground up, Deck Expressions has everything you need to do just that with our large collection of deck building materials. We are proud to offer deck railing and deck lighting to fit any architectural style or personal taste, as well as all of the structural pieces you need to build and secure your deck.
Shop our entire collection of deck building materials online today!