Posted by Deck Expressions on Mar 03, 2018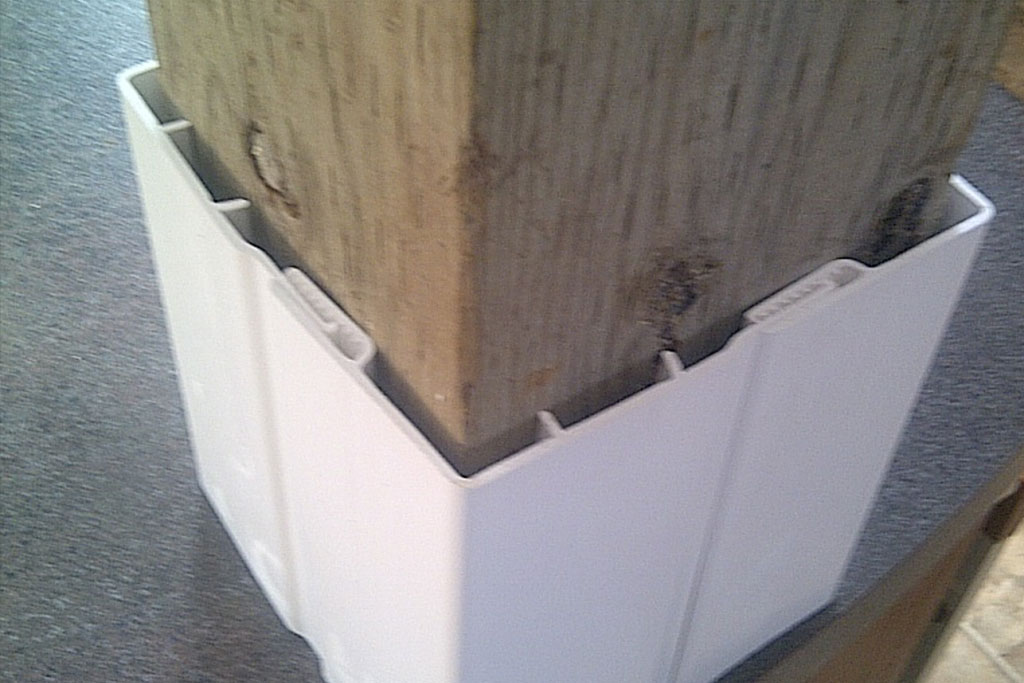 RDI's PVC Column Wraps are non-structural and must be installed around a previously installed structural post. The post provides the load-bearing component of the column, and the load-bearing capacity is determined by the strength of the post. Note: Do not use untreated lumber for the structural posts. The bottom of the post should be mounted to a wooden deck or concrete porch floor using a code-approved method and post anchor. The top of the post should be mounted to the beam using an approved post-to-beam mounting bracket.
The RDI column wraps are sold in complete kits, three color options and are available in 4x4 or 6x6 Each kit contains four panels that snap together around the structural post, securely clicking together. Once connected, these WILL NOT come apart. Promise!
To finish off this makeover add a 4-piece post trim to complete the look. 4-piece trim.