Posted by Contact Sales on Nov 23, 2015
Installing in line balusters is a lot easier than you may think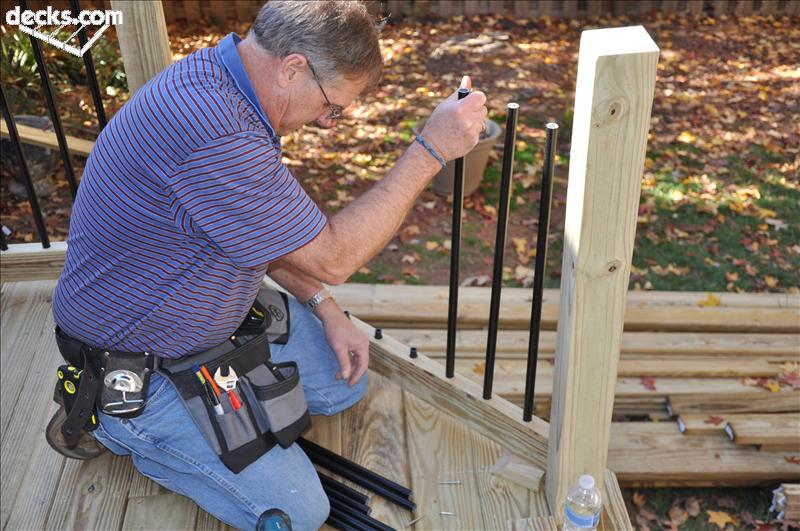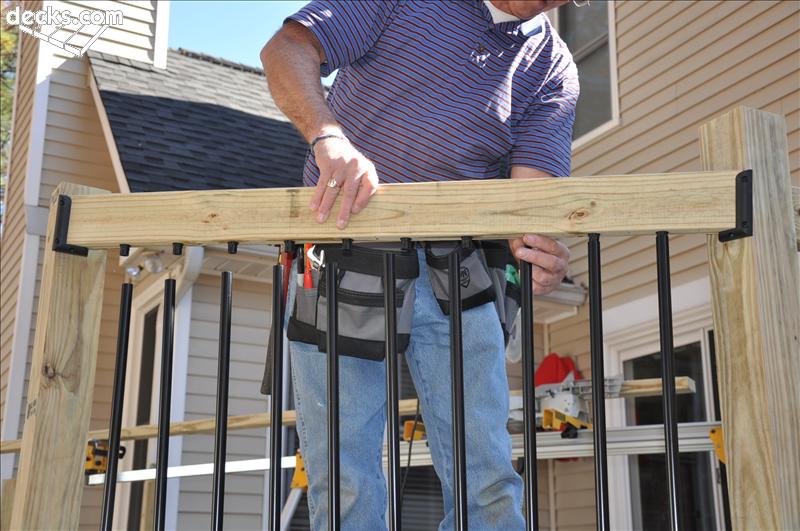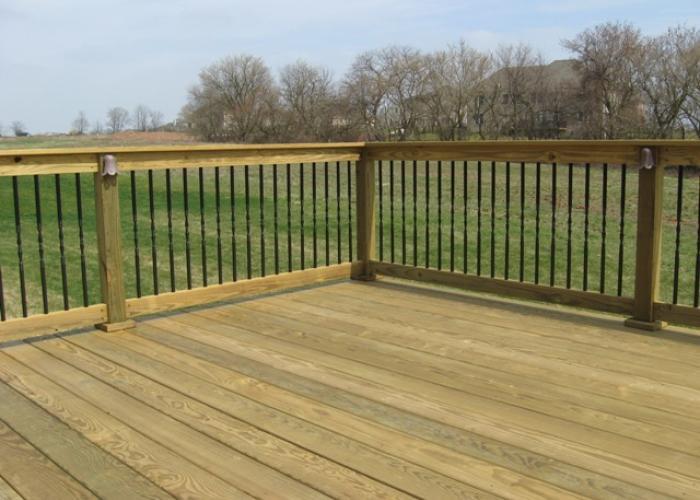 For example, you are considering replacing the rails on your pine deck, the balusters or spindles are split and warped and the posts handrails are beat up from years of harsh weather.
Lets start with a 3/4" round or square aluminum or steel baluster. You have a few options here. Deckorators, Solutions, Fortress or RDI. These balusters are an alternative to pine square balusters, these ¾″round or square metal balusters feature an AAMA2604 compliant powder-coated finish that provides an extra defense from outdoor elements like humidity and moisture. These balusters' aluminum or galvanized construction that will provide years of hassle-free beauty without the typical maintenance and upkeep of pine or similar materials.
These balusters easily mount to the top and bottom rails with either a round or a square baluster connector. They are available in level or stair mount. Here are a few options from Deckorators, Solutions and Fortress.