Posted by Contact Sales on Nov 18, 2016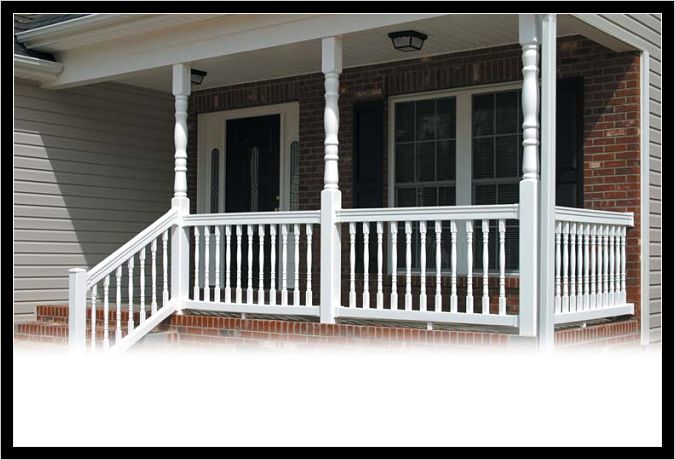 Railing Dynamics Wind Uplift Base Kit for Porch Columns Ties Deck to Roof
Uplift-Resistant Porch Columns
Locking bases tie deck to roof
by Scott Gibson
In areas of the country where high winds are a fact of life, a deep porch will remain a welcome refuge from sun and rain only as long as there is a solid connection between porch columns and both deck and roof framing. With this in mind, Railing Dynamics has introduced a newly engineered column base that's designed to work with its line of PVC-wrapped columns to resist wind uplift and keep the porch roof where it belongs — overhead, not in a neighbor's yard.
The company says the system is able to withstand 3 1/2 times the wind load that its previous design could. The Wind Uplift Base Kit consists of a pair of aluminum bases that are pinned to each end of the structural aluminum core of the column. At the bottom of the assembly, a 1/4-inch bolt slides through the base and two-predrilled holes in the column. After cutting the column and PVC sleeve to length, the installer drills two holes in the top of the column, adds the PVC sleeve, and inserts a "hurricane piston lock" to connect the column and base.
The assembled column is then tipped into place, plumbed, and fastened through top and bottom base pieces to the deck and roof. All that remains is to add trim pieces at top and bottom. Unlike the company's standard column base kit, this one is installed after the roof is at its finished height. The roof does not have to be jacked up and then lowered to allow installation of the column and the base pieces.
If the deck is made from concrete or ACQ-treated lumber, the company recommends also using its preformed PVC gasket to isolate the aluminum base and prevent corrosion.
Kits are available in two versions: a 4x4 column rated for 2,500 lb., a 5x5 rated for 5,000 lb.All are 108 inches long. PVC sleeves come in three colors — white, sand, and earth.
Posts are available turned or flat.