Posted by Contact Sales on Sep 05, 2014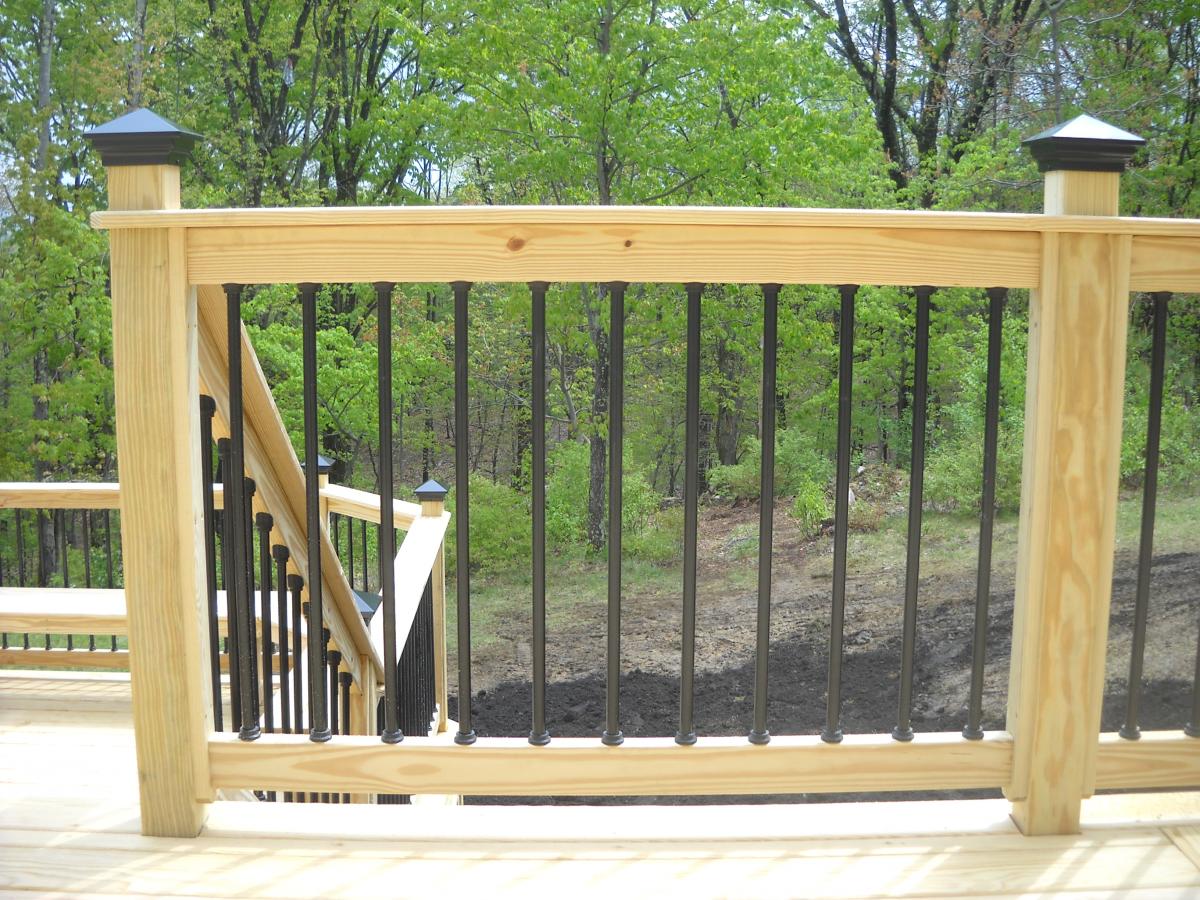 75% of all decks are built using pressure treated pine.
We all know how nice this lumber looks when it is first purchased. Nice, green and straight. BUT we know what will happen over time. It starts to warp.
My suggestion is the following:
Use pressure treated pine for the decking, the posts, and the upper and lower hand rails. BUT when it comes to your spindles (balusters) consider using a metal baluster. Not only will it look a lot better than a 1-1/2" pressure treated pine spindle it will definitely not warp. NEVER...
You may spend a few more bucks now (not a whole lot) but it will pay off in the long run.
Click below link to see some of our balusters: