Posted by Contact Sales on Oct 11, 2014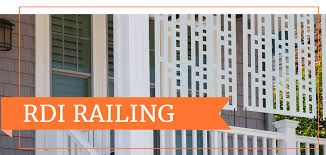 As the last days of summer slip away, the last thing you want to contemplate is the arrival of another winter. But now is the time to look into preparing those exposed areas of your house for the colder months ahead. And "winterizing" your deck or decks needs to be at the top of your list (or close to the top at least). Here are some things to take into consideration:
Weathered gray wood, rust spots, and stains from mildew, moss, algae and tannin-bleed can ruin the looks of your deck. Even newly built decks require cleaning to remove invisible surface barriers and prevent the adhesions of stains and sealers.
Even simple sweeping and clearing away debris helps prevent mildew, fungus and algae growth. A further rinsing with a garden hose will remove dirt and grime. More stubborn buildup can be removed by scrubbing the deck with a nonferrous bristle brush and a solution of warm water and a mild detergent.
Be wary of power-washing, however. At the wrong settings, a power washer can damage decking.
There are commercial cleaning solutions that also brighten and restore a deck's original color and beauty. Check with your local home improvement store or hardware for suggestions.
You may also want to seal your deck with a water repellent finish before the onslaught of colder, tougher weather. Water repellents stop rain, sleet snow and ice from penetrating the wood's surface and causing warping or cracking.
Finally, walk your deck and carefully observe its vulnerabilities. Move furniture to check for loose or cracked planks. Tighten any loose screws and replace any decking that's cracked or showing signs of excessive wear. Tackling these small repair needs now will prolong your deck's life and help you to avoid major repairs later on.