Posted by Contact Sales on Jul 14, 2015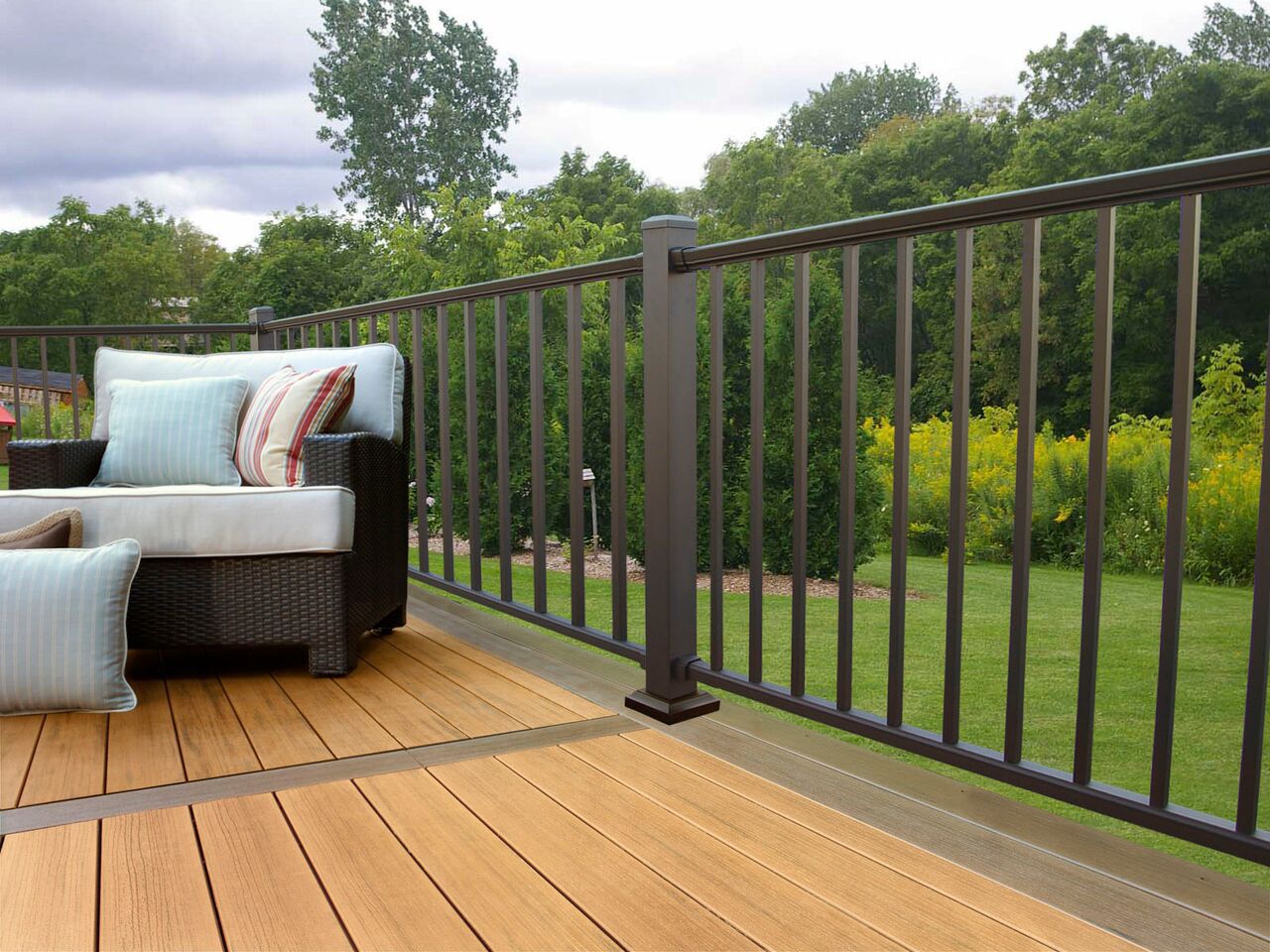 Prestige Aluminum Level Railing Panel by DekPro
Durable aluminum light weight Level Railing panels by DekPro that are built to last!
Aluminum railing panels come complete with top and bottom lineals. Baluster connectors come installed in top and bottom rail for easy baluster assembly. Kit comes complete with 32" square balusters (for 36" rail) or 36" balusters (for 42" rail) Top and bottom railing connectors , brackets, and rail support. Simply cut upper and lower rails to desired length, position balusters in place and install rails to post.
Homeowners:
Bringing the dicriminating homeowner an elegant, low maintenance, budget friendly railing system with strength and safety in mind.
Add a level of beauty, distinction and sophistication to your home.
Featuring finely powder coated textured finishes, the DekPro Prestige Railing is virtually maintenace free, resisting wear and adding lasting value.
Elegant lines and a finely sculpted top handrail add an archetectural flair and high quality appearance that makes a proud statement enhancing your home.
Designed, engineered and manufactured in the USA to meet all national building codes for residential and commercial guard rails.
DekPro Prestige railings are easy to install and ready for lighting. Featuring predrilled brackets for easy wiring. Light your deck and be the jewel of the night.
Built from tough, durable, high quality aluminum DekPro Prestige railings offer a Limited Lifetime Warranty providing peace of mind for you investment.
Contractors:
Easy ordering and quick install saves labor over competing complicated rail systems.
Rail kits and Post Kits include everything needed to install railing. (except post base fasteners)
Designed, Engineered and Manufactured in the USA.
Rail sections are easy to cut to length - picket spacing is the same on 6' and 8' rail kits. Making 3' and 4' rails is as easy as removing the connector and cutting on a chop saw.
Residential kits are set at 38" rail height with a 3 - 1/8" sweep and commercial at 42" with a 3 - 1/8 sweep. Balusters are standard length 32" and 36" making for mixing of colors as easy as swapping balusters.
Rail kits include everything necessary to assemble and install the kit (including brackets).
Quick - jig Rail Jig available for quick bracket mounting.
Post kits include the cap, skirt and shims.
Brackets are designed to allow wire to pass through and into the post - making wiring a snap.