Transform Beam Kit for Cable Rail System by RDI
Beam Kit for Cable Rail - Un-routed Top and Bottom Beams for Cable Install – Top Rail and Infill Sold Separately. Transform Composite Railing has the look and feel of a wood railing, but provides superior resistance to moisture, mold and warping. Made with Composicore® — a material that contains no wood or organic fibers
WHAT`S INCLUDED:
Click HERE for Top Rail:
Click HERE for Cable Fittings:
Click HERE for Cable:
Click HERE for Installation:
Click HERE for Warranty: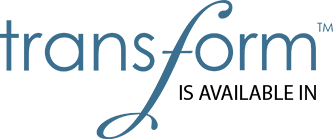 COLORS:
Transferable Limited Lifetime Warranty Vinyl Railing Who is covered: • The limited lifetime warranty covers single-family residential properties only. This limited warranty extends to the original purchaser and one (1) individual transferee as specified herein. • A twenty (20) year limited warranty covers any other type of building or property including those owned by corporations, governmental agencies, partnerships, trusts, religious organizations, schools, condominiums, homeowner associations, cooperative housing arrangements and apartment buildings. The warranty period will be twenty (20) years following the original date of Product purchase.