Posted by Deck Expressions on Jun 03, 2019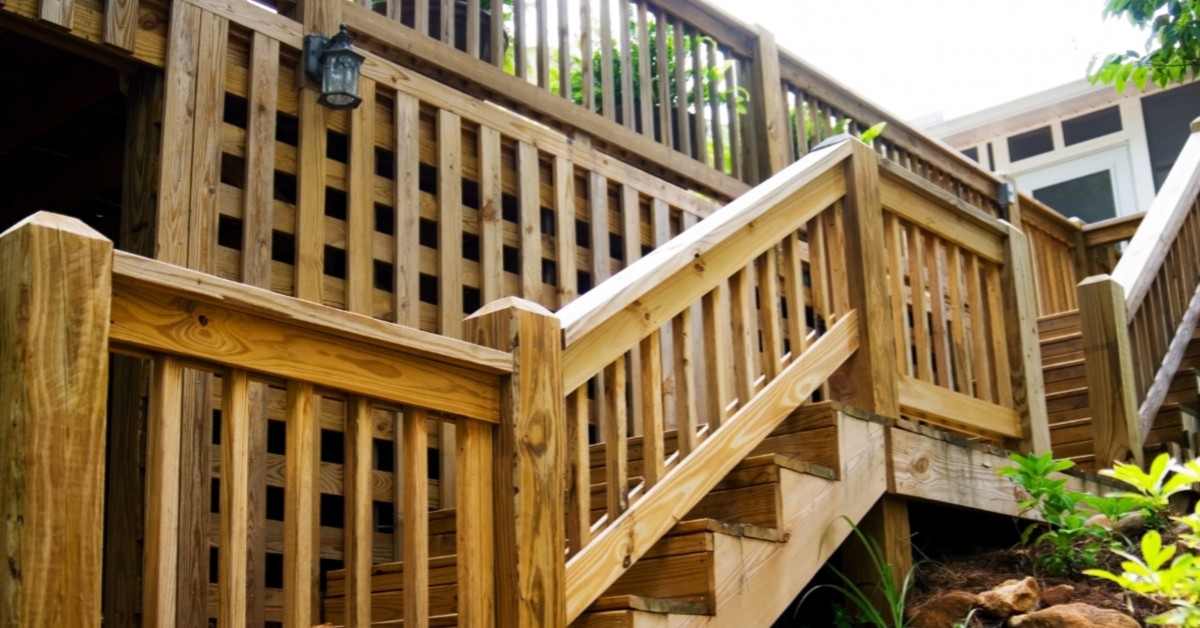 If there's one style that has truly stood the test of time, it's the American Craftsman style of the mid to late 1800s. Also known as the Arts and Crafts movement, it has endured thanks to its classic simplicity. It's a style that perfectly complements a number of other styles and it makes for a great source of inspiration when you're getting ready to put a deck in your yard.
The good news is that at Deck Expressions, we proudly offer a number of deck building materials and supplies to help you build a deck that you can enjoy for many years to come. In today's post, we'll be breaking down a bit more about the Craftsman style and sharing why we think it's a wonderful choice for decks. If you've been thinking about adding a deck to your backyard and you're not sure which direction to go, keep reading to learn more about this timeless American style.
Simple, Clean, and Elegant
The Craftsman style is renowned for its use of clean lines, and that's a style that endures even to this day. According to researchers at Quicken Loans, "The look was embraced as the antithesis of the stuffiness of Victorians which reigned at the time." In other words, it was an attempt to bring homes back to their roots as utilitarian places to enjoy daily living. This translates perfectly to how we think people should be using their decks.
After all, installing a deck in your backyard means wanting to enjoy the simpler things in life like lounging in a comfy chair with a good book while enjoying the weather. It means firing up the grill and enjoying time with your family. It means taking advantage of the fact that you have an outdoor space to call your own.
Find Your Inspiration
Where will you find the inspiration for your deck? Our advice is to start right here on our website. Browse through our products and see what catches your eye and sparks your imagination. From there, take advantage of an online image search and save some pictures that you like. A quick search for the term "Craftsman style deck" will provide you with thousands of images to peruse and you'll see that when people have put their own unique spin on a classic style, the results can be truly amazing.
You should also utilize other resources at your disposal like your local library. You can even drive around your neighborhood to look for decks that you like the look of! At the end of the day, the design you choose is up to you. Luckily, we have plenty of different options when it comes to deck building supplies and materials right here on our website to help you bring your unique vision to life!
More Than Just a Deck
At Deck Expressions, we believe that a deck isn't just a deck — it's a lifestyle choice, an expression. That's why you'll find a wide selection of the best products on the market today. From post caps to deck railing to gates to lighting, we have whatever you need to make your deck shine. Our goal is a simple one; we want to delight our customers with easy-to-use products combined with the best prices and the most helpful customer service. We know that the end result is a deck that people will use and enjoy for years to come. It doesn't get much better than that.
Place Your Order Today
Learn more about our story or check out our list of frequently asked questions to learn more about the brands and products we offer. Do you have further questions about any of our products? We pride ourselves on working closely with our customers to ensure that they end up with the product that they will get the most enjoyment out of.
As we mentioned above, for many, a deck is more than just a deck. It's a place to gather as a family, enjoy a lazy afternoon of grilling, or relax peacefully at the end of a long day. For many, the deck becomes a true extension of the home. Ready to place your order for materials? Shop our online store today.