Posted by Deck Expressions on Jul 30, 2019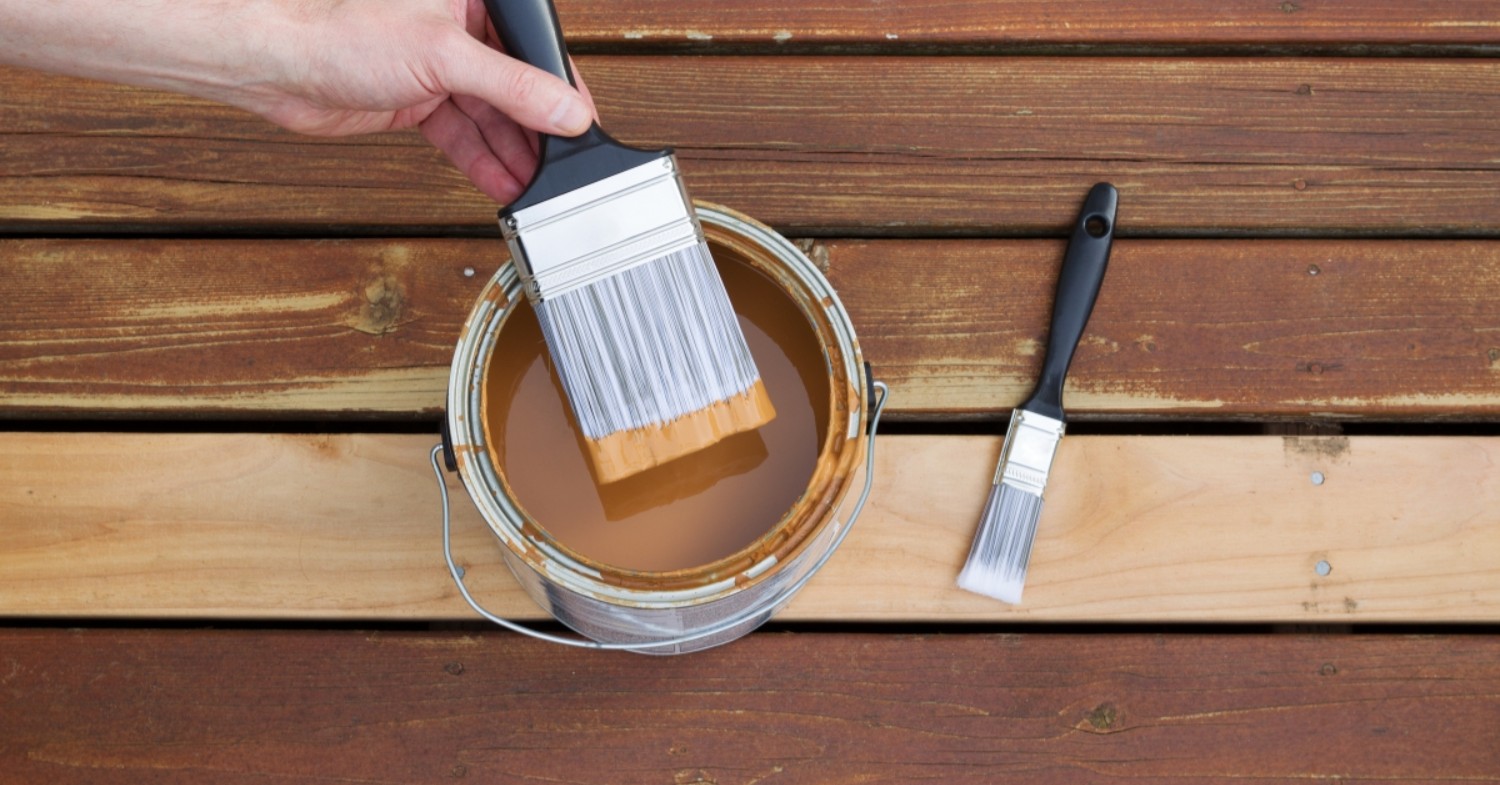 When it comes to wood decks, you have a few choices. Most often, wood decks are made out of redwood, pressure-treated lumber, or cedar. Cedar has been used as a deck building material for decades thanks to its beautiful color, its affordability and availability, its ability to flex without shattering due to its soft nature, and its natural resistance to rot and insects. What more could you need in a deck? If it was as low-maintenance as a composite deck, it might be the only option that homeowners would ever choose!
Cedar decking, like all wood decking, has its downsides. While it is durable, cedar is still a softwood. While it shouldn't warp and twist like some other woods, it may become rough and could be a splinter hazard for bare-footed humans and pets. This means it needs extra care and maintenance to remain in good shape.
In today's blog, we're going to offer some tips on how to maintain your cedar deck and keep it in top shape! Of course, if you are looking for cedar deck railing that is easy to install and that will match your deck boards, we've got you covered! Check it out below, or shop around our website for the deck building materials you need to keep your deck looking and functioning great.

Sweep Regularly
Sweeping once or twice per week is one of the best and easiest ways to make sure that when it is time to deep clean your deck, you're not left with a huge mess. Sweeping off debris like dirt and leaves can also ensure you don't have organic matter decaying on your deck and it can prevent the buildup of slippery mildew.
Using a soft push broom to sweep everything off of the edge should only take a minute or two depending on the size of your deck, and can do wonders in keeping it clean and nice.
Wash The Deck
The debate continues to rage on whether or not to use a power washer to clean your cedar deck. While a power wash can quickly and efficiently deep clean a wood deck, it can also cause damage and degradation, especially with a soft wood like cedar.
Thankfully, you have other options when it comes to deep cleaning your deck. Deep cleaning of your deck should take place about once or twice per year. We would suggest using a cedar-specific cleaning solution (and following the directions closely) to clean your cedar deck.
You can also use a dish soap and water mixture to clean your deck. Fill a big bucket with water and dish soap so you have a good, foamy consistency. Pre-rinse your deck with a garden hose, and then use a soft scrub brush to work the solution into the wood, ensuring that it doesn't dry out while doing so. If it does start to dry, use the mister setting on your garden hose to keep the deck moist. After the soapy solution has a few minutes to work, use your hose you thoroughly rinse the deck, ensuring that no soap residue is left behind.
Make sure to also wash your deck railing. Deck railing often builds up grease and residue from contact with hands that can quickly degrade it. Clean it regularly to prevent this build-up from causing long-term damage.
Stain And Seal When Needed
Sealing your deck will keep it safe from water damage, rot, and insects. Stain, on the other hand, enhances the deck's beauty while offering UV protection. Every two to three years, you will want to reseal and stain your cedar deck. Some deck sealants include a stain so you can do both tasks with one product.
By the time your deck is ready for a new seal, most of the old seal will likely have worn off. You can tell if this has happened by spraying your deck with the hose. If the water soaks in, then the seal is gone. If it beads on top, then you likely still have some life left in your sealant.
The best time to seal and stain your deck is a few days after washing it, as the deck needs to be thoroughly dried before applying any of these products. If there are rough areas where old stain or sealant remains, use an 80-grit sandpaper to sand these down. Give your deck a good final sweep and apply the seal, stain, or both according to the manufacturer instructions.
Perform Regular Maintenance
Keep an eye on your deck and make sure you perform maintenance as needed. This is maintenance in addition to the cleaning recommendations above. Keep an eye out for rusty hardware and replace as needed. If boards come loose or show signs of rot or insect damage, replace those as well.
Invest In Good Products
Finally, one of the best ways to keep your cedar deck in great shape is to invest in high-quality products from the start. At Deck Expressions, we are proud to offer a gorgeous Deckorators cedar railing kit that is easy to install and designed to last. This deck railing will beautifully accompany your cedar decking and can be maintained in the same way, allowing you to have a deck railing that looks and functions great.
Shop Deck Expressions today for cedar deck railing and other deck building materials designed to keep your deck looking and working like new. If you have any questions about our products, we'd love to answer them!