Endurance Original Rail with Black Aluminum Balusters
Here at Deck Expressions, our in-depth knowledge of the best products and brands available allows us to help you build your dream deck. Built by top brand RDI, the high-quality Endurance Endurance Vinyl rail is composed of aluminum in both the top and bottom rails. An economical choice, the aluminum allows for easy cutting and installation, saving both time and hassle. As one of the best vinyl rail systems on the market, the Endurance kit will spare you all the usual worry about corrosion or stains, not to mention the maintenance that accompanies traditional wood railings. Deck Expressions strives to offer more than just great products. Your purchase of this rail kit comes with a lifetime limited warranty and 24/7 customer service. If your purchase exceeds $99.99, as with RDI's Endurance Original Rail kit, we'll ship your order for free. Get started building your dream deck today with the expert team at Deck Expressions. The vinyl extrusions with aluminum stiffeners add strength and durability to the top and bottom rails, while the brackets include Snap-On covers for a clean, finished install
INCLUDES:
3/4" Black Round Balusters
BALUSTER QUANTITY -

(r

ail sections

INCLUDE

balusters)
6' Level ~ 15 balusters

8' Level ~ 20 balusters

10' Level ~ 20 balusters

6' Stair ~ 14 balusters

8' Stair ~ 19 balusters
COLORS: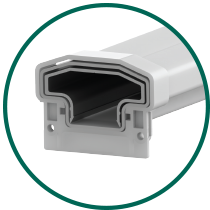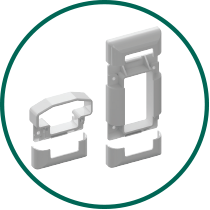 Click HERE for Level rail installation:
Click HERE for Stair rail installation:
Click HERE for Warranty:
Click HERE for Code Documentation:
TIP: If using a power saw, a carbide tip blade of at least 60 teeth is recommended.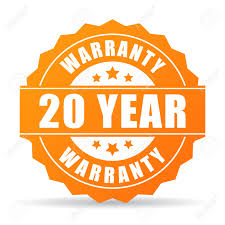 Transferable Limited Lifetime Warranty Vinyl Railing Who is covered: • The limited lifetime warranty covers single-family residential properties only. This limited warranty extends to the original purchaser and one (1) individual transferee as specified herein. • A twenty (20) year limited warranty covers any other type of building or property including those owned by corporations, governmental agencies, partnerships, trusts, religious organizations, schools, condominiums, homeowner associations, cooperative housing arrangements and apartment buildings. The warranty period will be twenty (20) years following the original date of Product purchase.